Mater Dei High School is providing students with unlimited 24/7 online academic support this school year.
The prestigious private school in Santa Ana, featured in Netflix special QB1: Beyond the Lights, first implemented PAPER's service to assist students in the Mater Dei High School Summer School. The pilot was deemed a success, with the Mater Dei community being remarkably receptive and quickly adapting to the platform.  
After receiving positive feedback from teachers, observing high usage from students, and with remote learning continuing to occur, the partnership expanded to support 250 students.
Dr. Kathleen Montemagni, Executive Director of Learning Services, stated:
"We have so many students that will benefit from Paper- those that may just need occasional support to those with impacted schedules due to sports, work, clubs, and other obligations, and others that may not have access to private tutoring or have learning and attention differences.  After our summer pilot with Paper, we were surprised to learn that students taking higher-level classes for advancement were using the program just as often as students taking classes for extra support or credit recovery. We are always looking for ways to support our students to the fullest extent, and Paper, with a 24/7 online platform for all subjects, extends our ability to do so."
The Paper team received heartwarming comments from teachers using the educational support system in the summer program.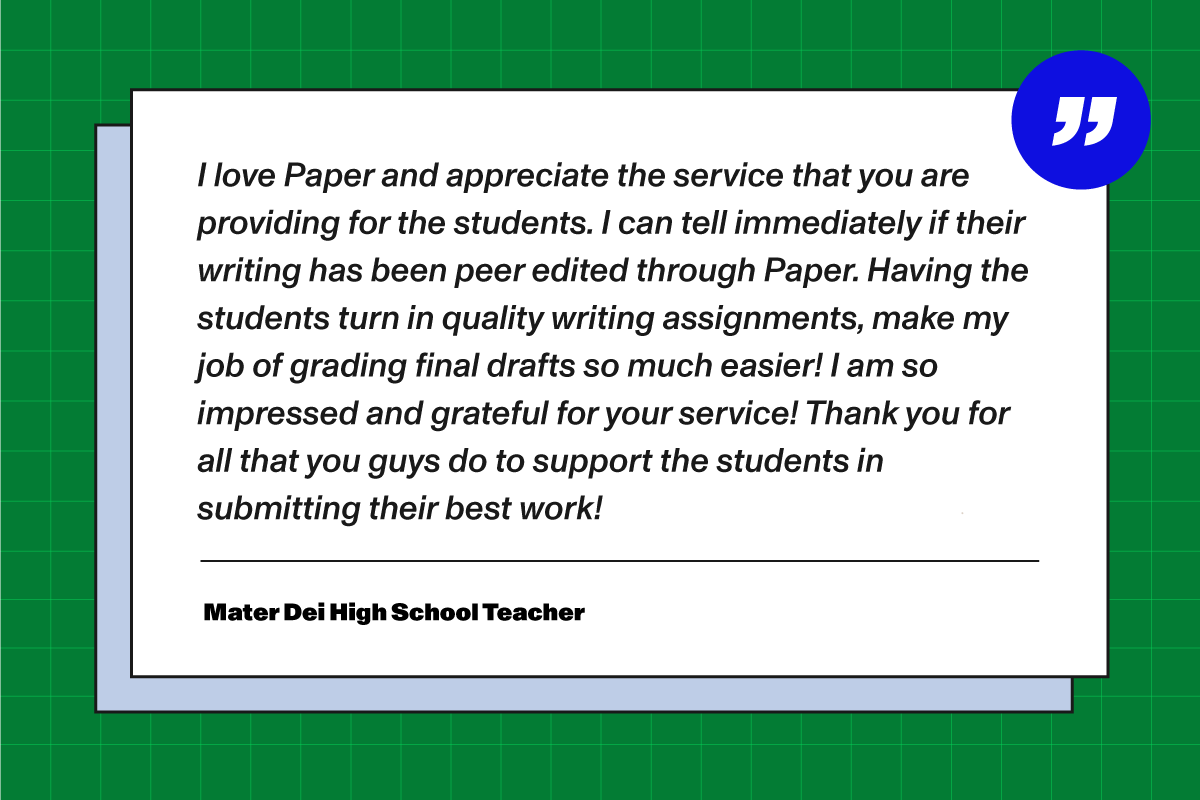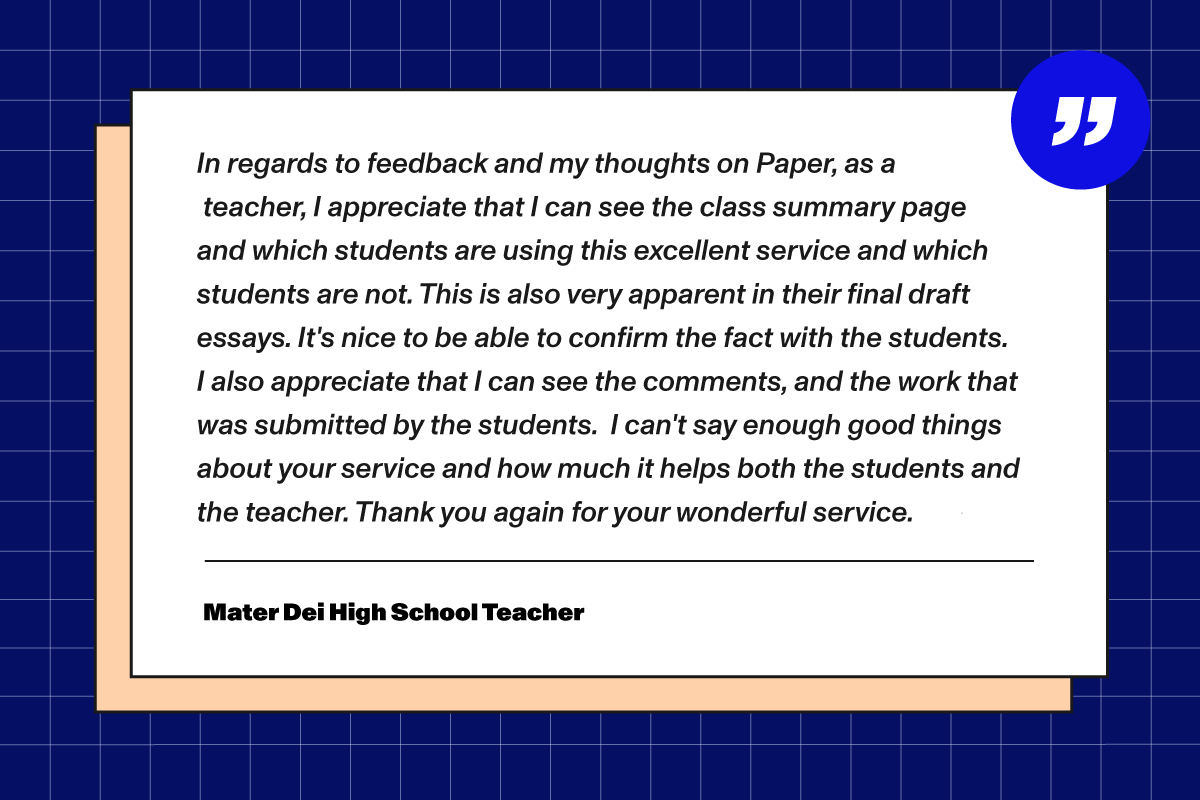 Paper's platform allows educators to take a breath and rest easy, knowing that they don't need to be accessible to students at all hours of the day. Reports delivered to teachers by Paper identify trends in their students' learning and alert them to areas requiring more attention.

With Paper, schools grant unlimited tutoring access and essay reviews to all of their students for a fixed cost. Last year, Paper provided more 1-1 tutoring sessions to California students than any other state.
Providing equitable, unlimited tutoring support for the 2020-2021 school year will be crucial. With PAPER, doing this comes at a fixed cost to your district. Learn more.
About PAPER
Founded in 2014, Paper is an Educational Support System (ESS) providing students with 24/7 live help & essay review, and teachers with real-time feedback and intervention tools. Paper partners with districts across North America to close the achievement gap and support educational equity.